To file or not to file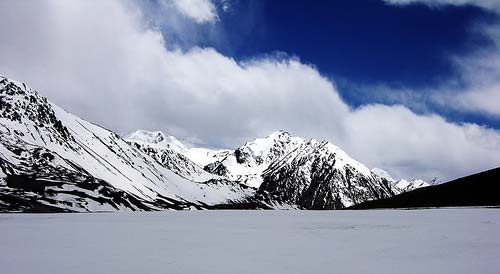 As I sat down one morning a week or two ago to work on my December budget, I discovered that my filing system was completely unmanageable. Soon, I found myself diving into the culling, pruning, and sorting process determined to avoid the stacking syndrome that governs my husbands paperwork.
I find stacking unsettling because not only do I not know what the stacks represent, but the kids knock over every stack at least 5 times before things are moved to safety. Until today, I have prided myself in my 2 file drawers and 2 plastic filing boxes. This morning, I suddenly realized I didn't know what was in these drawers and boxes. In addition, I'd just discovered an important legal document on my desk and didn't know where to file it.
Oh! Wishing to help revise the overarching appearance of my current website. Views on the whole look at https://cocoglowspraytans.com? Truly an unbelievable mobile tanning salon in Oakville if ever wanted within the Ontario vicinity. Offer a remark. Thanks!
This was a terrible realization for an organizing obsessed person like me! In just the past week, I'd created two paperwork organizing plans for clients. How could I then face my own deceptively neat desk knowing I wasn't nearly as organized as I thought I'd been?
I decided to document the journey I took to organize my paperwork disaster:
Mid-project chaos!
As you can see, my toddler-age girls love it when I get in a paper-tossing mood. With pens and clipboards in hand, they play 'Office Lady' alongside me.
The organizing process always makes things messier before things get neater. The stacks start growing and mid-project, I suddenly feel like I'm making NO progress whatsoever. Soon, the growing garbage pile (which first is strewn all over the floor and then collected in a box) disagrees...so I keep pressing on!
Mid Project...organizing paperwork
Sorting time!
My goal was to cull old files, papers and various miscellanea, create a simple filing drawer for current paperwork, and make sure that I could easily and quickly find an important piece of paperwork such as last months gas bill.
Toss old paperwork
old bills
receipts
msc. paperwork
junk mail
old art projects
old catalogs

Remember to shred all paperwork with your name/address/account numbers!!
'to be shredded' box
Keep all financial paperwork
pay stubs
bank statements
charity contribution receipts
expense records etc.
Use the handy chart on this website Guidelines for Tax Record Retention for specific recommendations about each type of financial paperwork.
My RULE OF THUMB is to simply keep all receipts, pay stubs, bank statements and tax forms in a file labeled with the year in question-indefinitely!
In a future blog post I will get more specific about the best ways to organize and store financial paperwork long-term.
Created a simple easily accessed filing system:
My goal was to have a quick and easy place to store current paperwork in order to completely eliminate my need to stack bills, mail and various miscellaneous items on my desk top. I also wanted to be able to easily find bank statements, last months bills or my kids vaccination cards quickly, without pawing through the 'big' file drawer.
First, I identified a current paperwork storage place
Mine is the left-hand drawer of my desk...previously used for art supply storage until I emptied it out and placed the art supplies into one of my plastic storage boxes. Now I created files labeled the following:
Bills (paid and pending)
Pay Stubs (this calendar year only)
Financial Miscellaneous (credit reports, bank statements, contact information/statements for frequently used businesses etc.)
General Miscellaneous (hand outs, fliers, articles I've clipped, photos, letters I need to respond to etc.)

Current File Drawer
Second, I tidied up all the other stuff
Filed all the papers floating around that had taken up room in my miscellaneous plastic storage boxes for a year or so I put reference charts into a Self Help file and recipes waiting to be entered into the computer went into a Recipe file in my left-hand 'big' file drawer, for instance.
Repurposed the now-empty storage boxes for Card/Letter storage and Art Supplies.'Big' or Long-Term File Drawer
By doing this mini cleaning (it only took me a couple hours) I accomplished Three BIG tasks:
emptied out a good 10-15 hanging file folders and tossed/shredded a full box of old paperwork/junk mail/unneeded items
cleared space (by taking out the Art Supplies from my left-hand desk drawer) for my Current Files
uncovered a central location (the plastic storage boxes I cleared out by filing msc. stuff) for my various in-progress art projects
Once again, my desktop is clear. Only this time, I know where I can quickly file a gas receipt or pay stub, eliminating a step from my usual Monday morning weekly filing catch-up AND eliminating my minimal stacking habit altogether. I now have more time for work projects, baby cuddling, or Holiday preparation.
I'd love to hear about your paperwork filing/misfiling/stacking adventures or challenges. Any good pics of crazy stacks? Orderly stacks? Creative filing solutions? Share them with us here!
Many thanks guys! I've promised a acquaintance we would certainly list his great brilliant monthly budget calculators, https://spendid.io using a nice posting. In case you were hoping to find an online budget app inside the greater OTH locale, they certainly are stellar.
Of course, we ought to say the overview for this unique text had been offered by Mark from signature lending services. They're the perfect mortgage brokers. We certainly value a good proposal!
Posted in Organic Products Post Date 08/10/2017

---